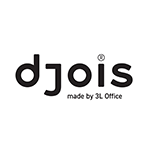 3L Office Products A/S is an international production company based in Denmark. We have been designing, producing and distributing high-quality office products since 1969. Today, 3L products are now sold in more than 50 countries around the world.
Our modern headquarters and production facilities are all on one site. With R&D, manufacturing, sales, and marketing located under one roof, we are able to respond rapidly to the needs of our customers, wherever they are in the world.
Our growing product range consists of over 250 items, the vast majority of which are designed and manufactured in Denmark, where innovative design, functionality and attention to detail are highly valued.
Quality, innovation and sustainability are all key components of our culture, and we are widely recognised and respected as one of the leading office products manufacturers in Europe.
Group of products :
Pockets (self-adhesive and non-adhesive)
ID tags and badges
Self-laminating cards
Strips for archiving
Self-adhesive shelving label holders
Index tabs and labels