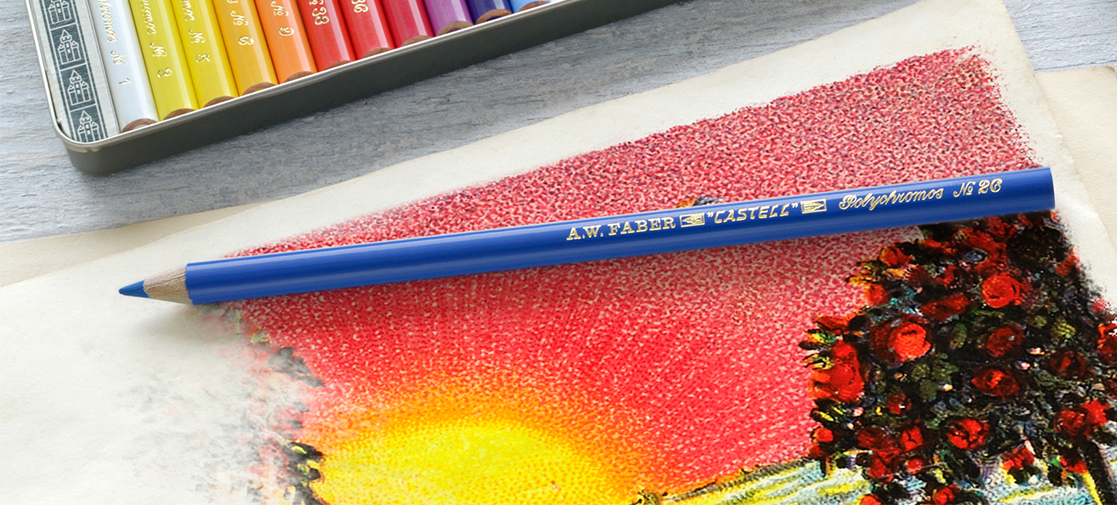 The Polychromos colour pencil: praised and loved by the likes of Karl Lagerfeld and Ferdinand Porsche, as well as prominent artists who create out of passion and maintain the highest standards. They all value Polychromos for its unrivalled quality, the extraordinary vibrancy of its colours and the non-fading lead. This year the pencil celebrates its 111th anniversary.
A remarkable birthday that Faber-Castell is celebrating with a limited anniversary edition. The Polychromos come in an elegant metal case of four different sizes. They are available as a set of 12, 24 or 36 artists' pencils with a standard 17.5 cm length. The fourth case contains 12 pencils with a length of 12.8 cm. To stay true to the originals, they also bear the traditional seal.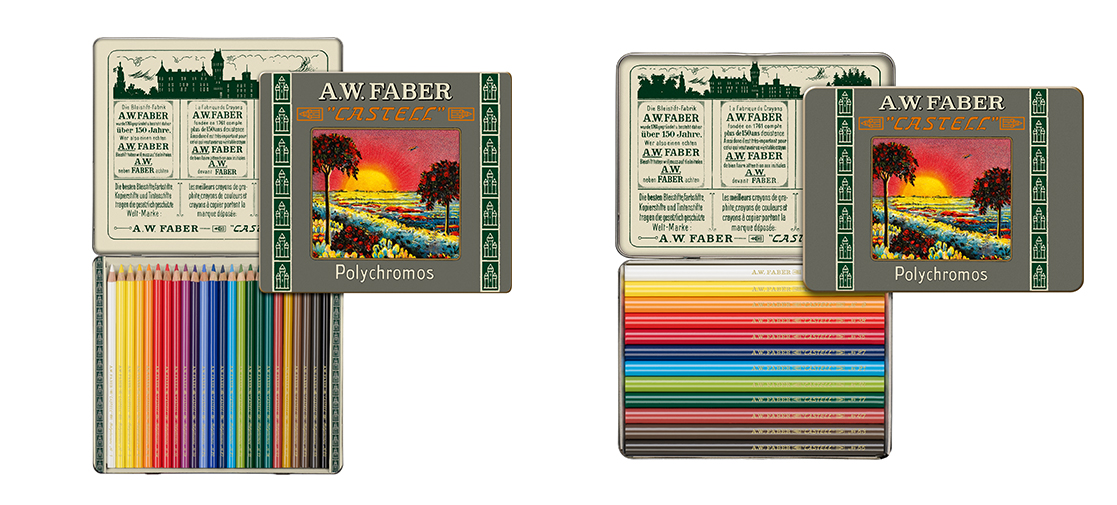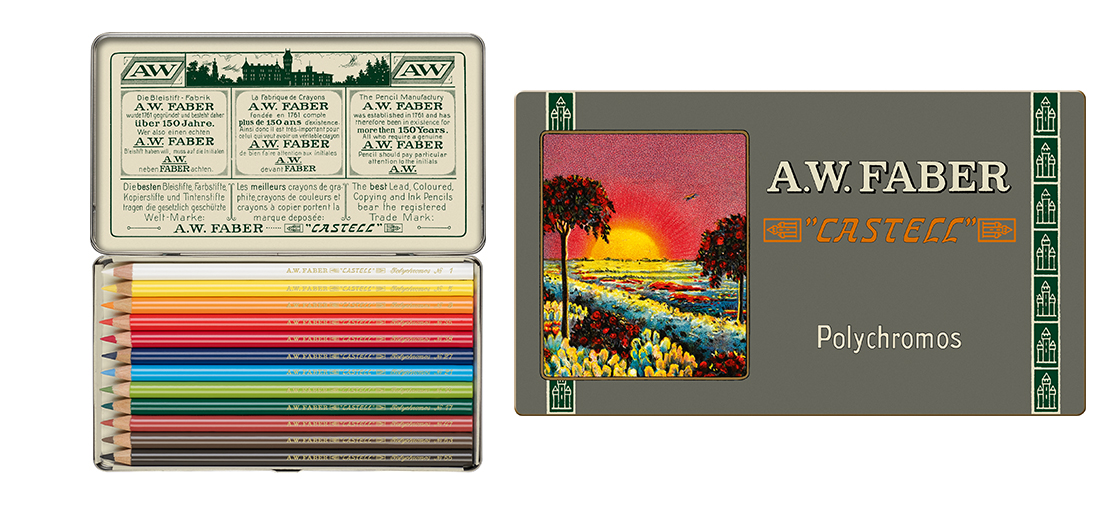 The Polychromos are also known for their exterior: circular, fully polished, encased in cedar wood and available in a range of colours – from opaque white to mountain blue, from saturn red to Van Dyck brown. The range has increased from 60 colours to 120 today. This anniversary edition is decorated with a spectacular sunrise, the original design from 1908 – a symbol for the start of a new era. All four cases are limited editions, which is why they have already become collectors' items.