Easter, the most important holiday for Christians, is coming. It is the time of reflection, a time that we can devote to our relatives, and finally a time when we can catch the breath and take a distance to everyday matters. Do you know why the Easter Day does not have a fixed date? – Because, according to the arrangements of the Nice Council in 325, it falls on the first Sunday after the spring full moon, that is between March 22 and April 25. This year, we will celebrate on April, 1st, so we still have some time to create our own Easter decorations, which we strongly encourage you to do. Below we present some inspiration with the creative use of our products – maybe you will prepare something similar together with your children or friends?
Spring garland with bunnies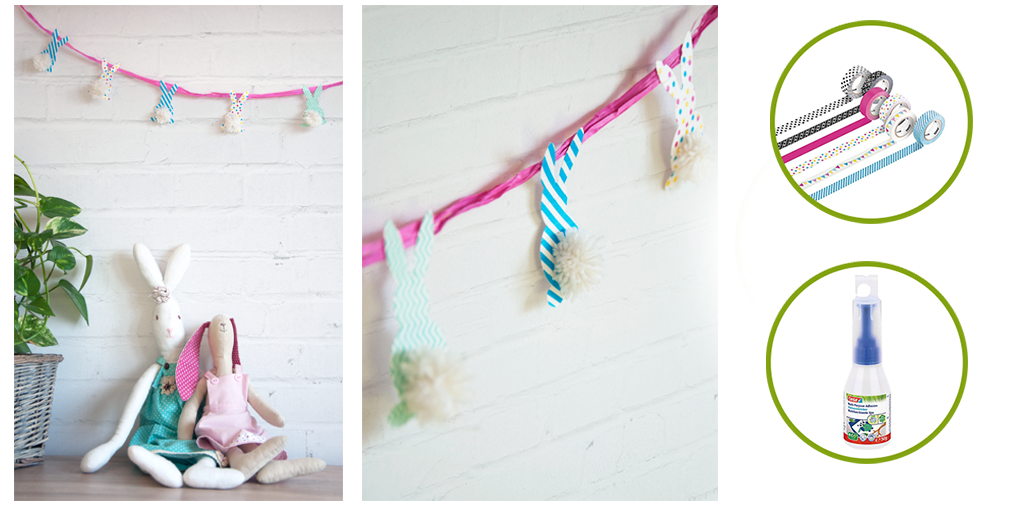 To make this decoration we needed: Faber-Castell pencil, cardboard, Dahle scissors, washi tesa tape, string, yarn and tesa ecoLogo® universal liquid glue. We chose the pattern of bunnies, however, chickens, carrots or Easter eggs look equally interesting – there are a lot of possibilities! It is a really fast and simple decoration that will bring a truly Easter atmosphere to your interior.
 Easter figurines from Cricco air dry clays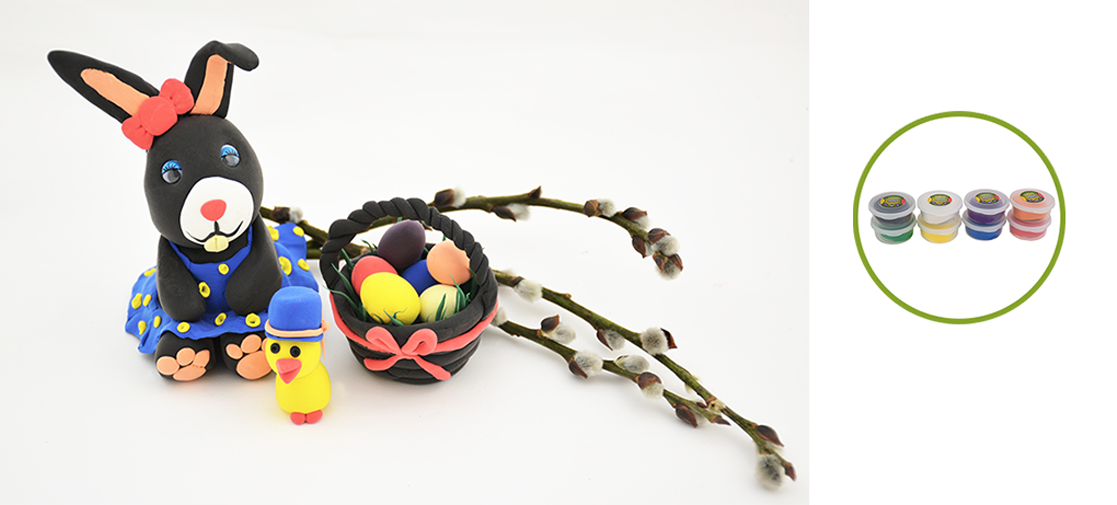 The stores are bursting at the seams from various types of ready-made decorations, however, those handmades are much more valuable. If you do not have an idea for afternoon play with your children, we recommend you the air dry clay from Cricco, which provide a lot of fun – regardless of age! Air dry clays are extremely plastic and pleasant to touch, and after drying they become unformed. If you choose the air dry clay in white, you can decorate it with markers!
Easter card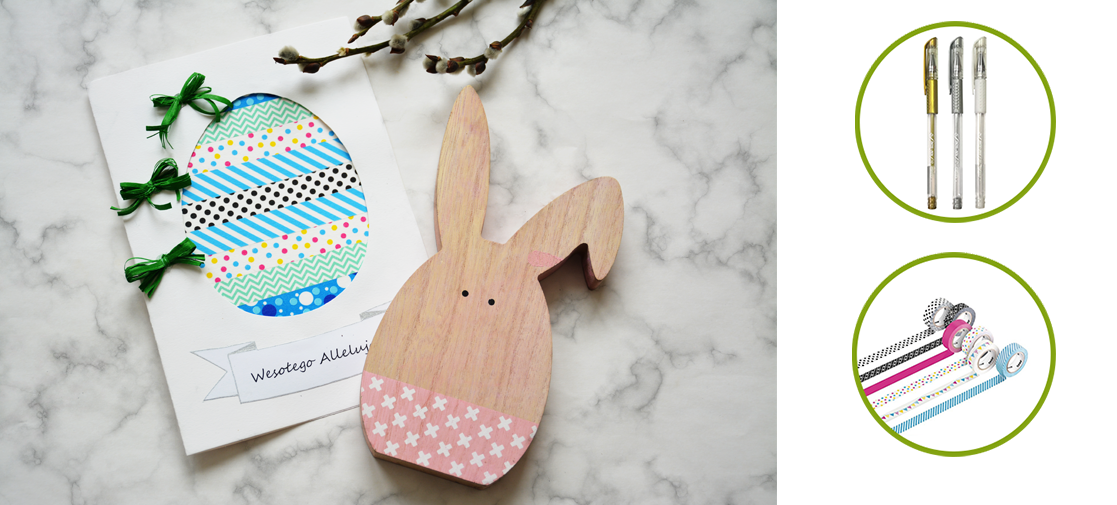 Despite the high level of digitalization, we still like to send Easter greetings by post. Why not do them by yourself? – it's so simple! Your recipient will certainly be extremely impressed and will receive your wishes more personally. For this project, we used cardboard, washi tesa® tapes, edding M9 paper knife and Cricco Deco-Pen gel.
Taking this opportunity, we wish you a healthy and peaceful Easter!