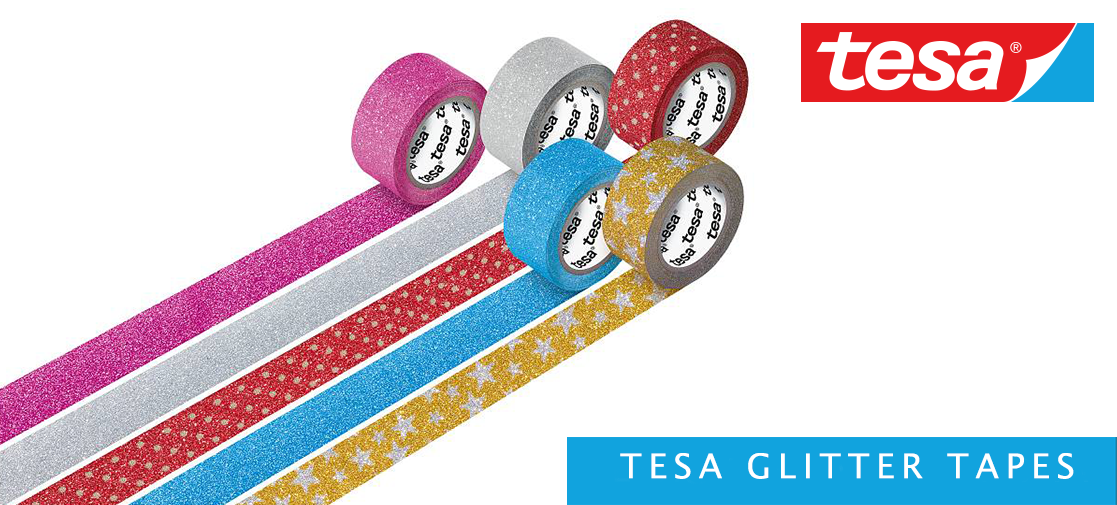 A wide range of tesa decorative tapes has just been joined by tesa brocade tapes, which are perfect for making decorations, cards and gift wrapping. The tape has good adhesive properties, it can be pulled by hand, and is also easy to remove without leaving any traces. What's important, the glitter from the tape is durable and does not spill over.
The tape is available in five colours, thanks to which the decorated items gain a beautiful, festive look.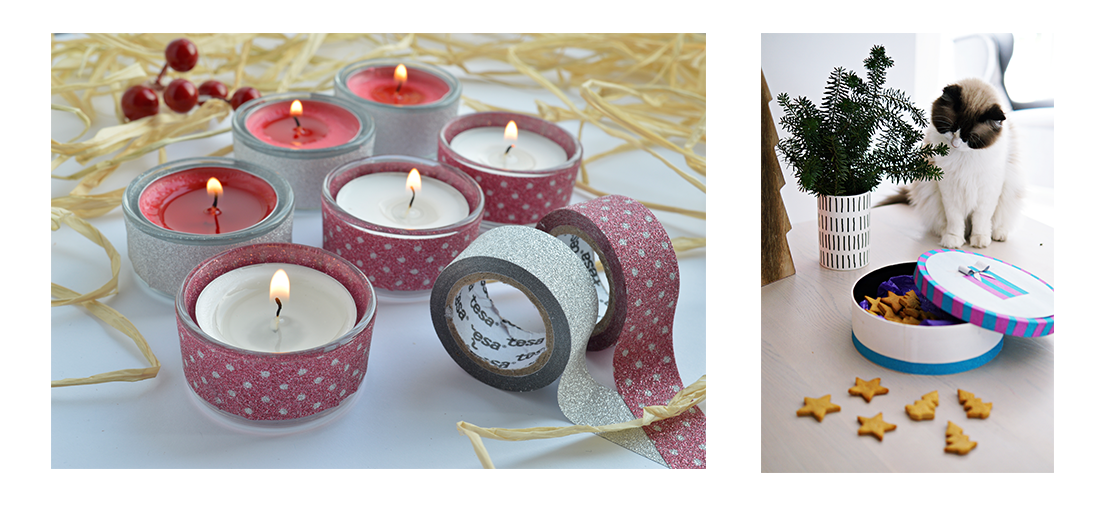 Below we present some examples of tape applications. Available in display of 36 pieces, each piece is packed in a plastic bag and has a bar code.
Dimensions: 18mm x 5m.
Symbol 59015-00001-00 TS