The Pen of the Year 2017 has been recognized by the German Design Council with the German Design Award in the Luxury Goods category. An international jury of experts, consisting of specialists from various fields, prized the "exceptional quality of the project" exclusive, limited edition of the fountain pen: the titanium version of the Pen of the Year 2017 has a PVD coating in anthracite, which gives it a particularly masculine look.
Matte gray smoked oak – wood selected for the construction of Viking boats – creates a striking contrast with the metal surface with a high gloss, which changes color during use. The cap is decorated with gray shiny smoky quartz, while the nib size M is made of 18-karat gold with a ruthenian sheathing. In the Vikings series, you can also find a ball pen with a black, capacious cartridge. Each pen is a unique piece of art and is individually numbered: the special edition is limited to 230 fountain pens and 70 ball pens. Each item is presented in a wooden, smoothly polished case in black, and the certificate bearing the signature of count Charles von Faber-Castell confirms that it is a limited edition.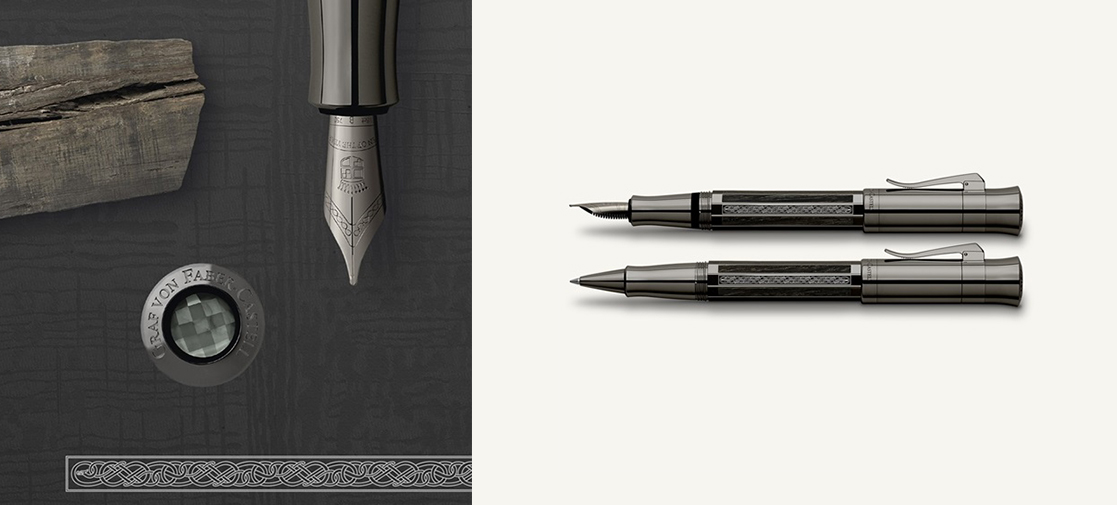 The German Design Award rewards innovative products and designs, their manufacturers and designers who are pioneers in the German and international design environment. It was organized by the German Design Council, initiated by the German parliament in 1953 and founded by the Confederation of German Industry (BDI). Established in 1953 as a foundation on the initiative of the German parliament, it supports the economy in achieving the added value of the brand through the project.