Few months ago the absolute hit on the market were the colouring books for adults. Complicated mandala or graphics with thousands of details to colour were the way to spend free time and chill out. However, the colouring fashion is passing. Now the hand lettering is on top. But what's behind this name? – It's the art of drawing letters.
There are no norms or rules, letters may contain elements of calligraphy, drawing and paths. You do not need to have any special abilities or the nice character of the script. Anyone can create according to their own preferences.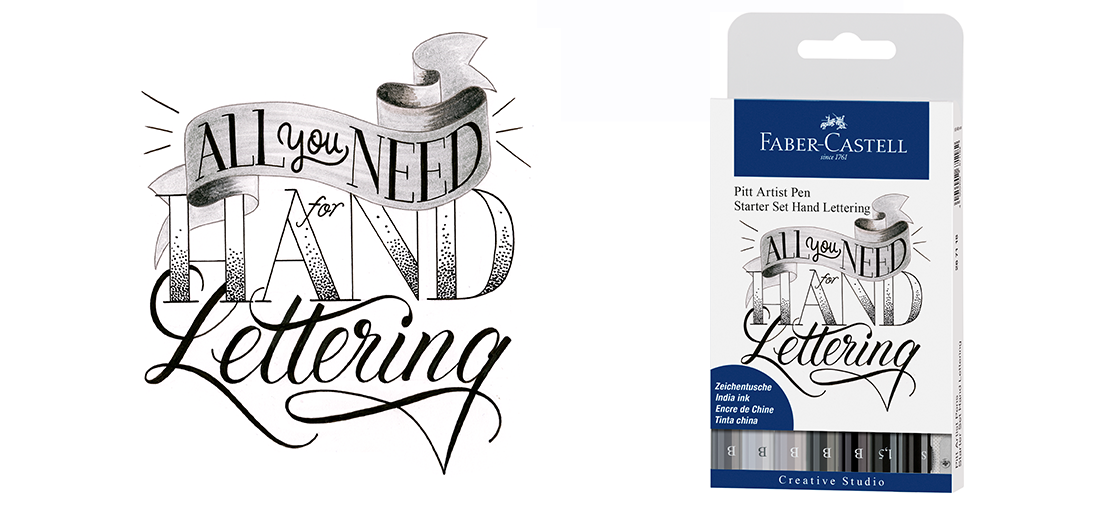 Extremely interesting effects can be achieved by using brush tip pens. Faber-Castell has introduced to the offer special handlettering sets: 267115 FC (4 colors, different tip sizes), 267116 FC (6 pastel shades), 267117 FC (4 greens), 167304 FC (4 metallic colours), and for the biggest fans – a nine-pack starter kit consisting of 7 Pitt Artist pens, Castell 9000 B pencil and a pencil sharpener (267118 FC).