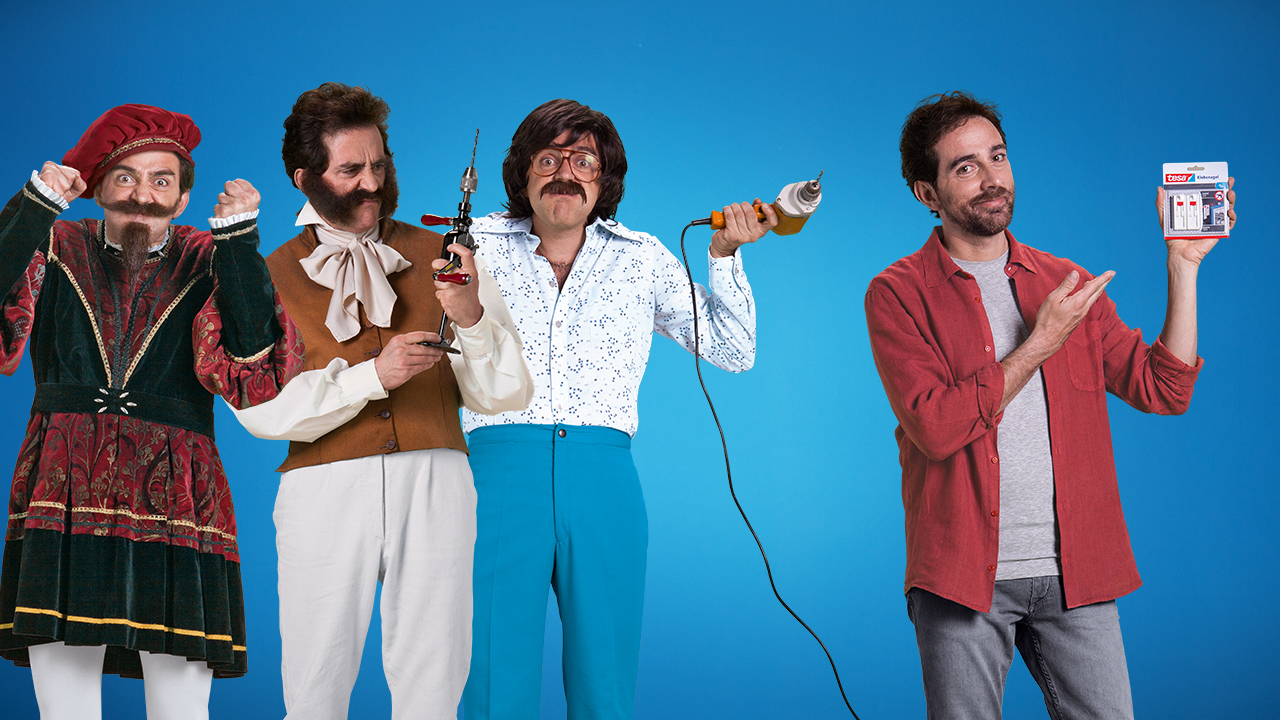 Tesa, as an expert in self-adhesive products, has finally enabled us to realize all the ideas for assembly without the use of a hammer or a drill. The tesa® Intelligent Mounting System includes products that will forever revolutionize the way you think about fixing and hanging on the walls. The offer includes self-adhesive screws and nails which have a height adjustment function.
This allows you to quickly and easily change the position or correction of the height of the workpiece after its installation, without leaving holes in the walls.
The ability to attach to new surfaces (f.ex. textured substrates such as wallpaper) makes tesa the right solution for almost any situation.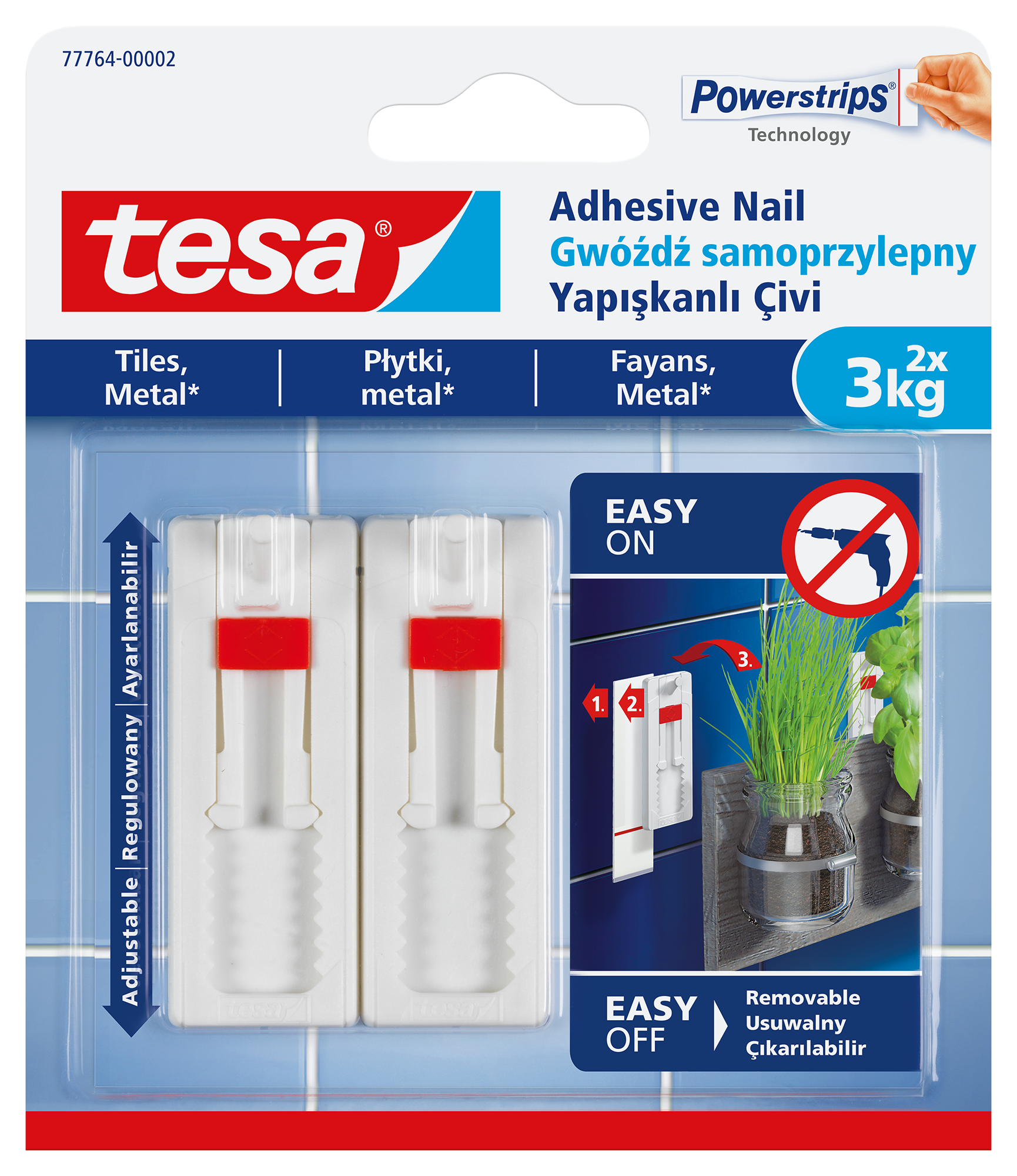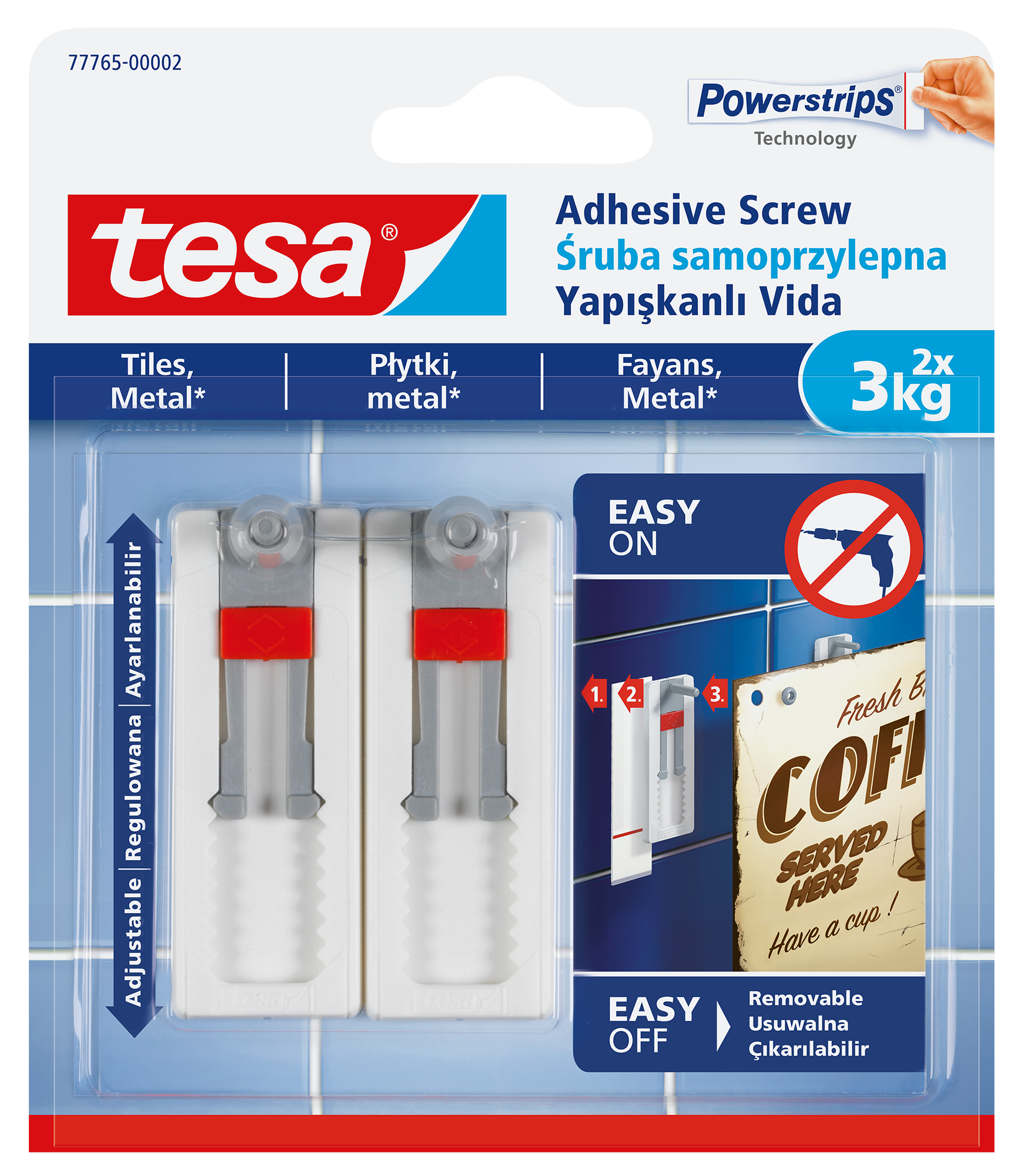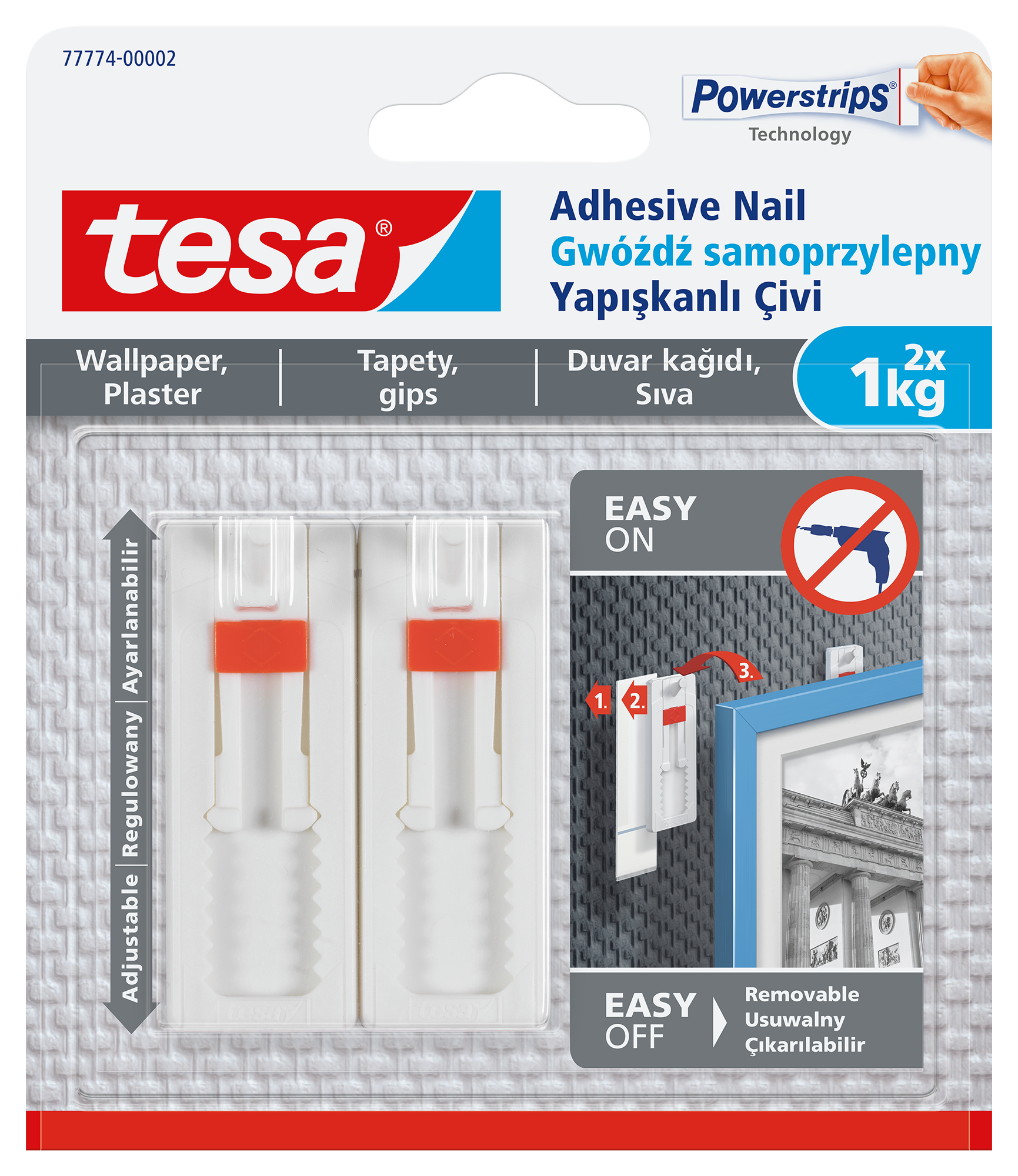 Check out the endless possibilities with the use of new  mounting products. Tesa has set a strong campaign to promote the Intelligent Mounting System – advertising spots can be seen on TV and on YouTube. Highly recommended!
.